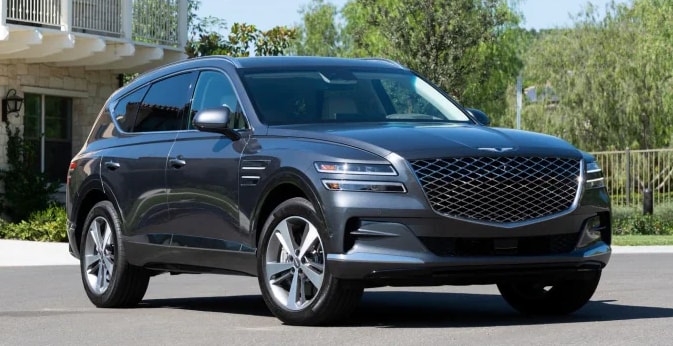 You've shopped around comparing safety features, color options and maybe even the number of cup holders. When you found the car you wanted, you realized it sold quickly and now you need to start your search all over.
Great news, Genesis of Everett can help you reserve the Genesis you have been searching for.  We may have the vehicle in-transit (but not on our website yet) or we may be able to locate it within our network -- consider your shopping complete!
Reserve your vehicle and we'll set it aside just for you. It is as simple as clicking, calling or stopping by to get started.
No Second Sticker - No Additional Dealer Mark Up Over MSRP!
4 EASY STEPS TO RESERVE A NEW GENESIS >>
STEP 1 - LET US KNOW WHAT VEHICLE YOU ARE LOOKING FOR
Contact us online with the form below, by phone or stop by the store and tell us about the new Genesis you are looking for.
STEP 2 - WE'LL FIND A MATCH (or OPTIONS)
We'll search our vehicles in-transit, as well as in our network to find the car you requested. We will also share any available similar vehicles that we think you might fit your request.
STEP 3 - MAKE DEPOSIT
Once we've identified the exact vehicle you want, we will ask you to submit a deposit so we can assign the incoming vehicle to you.
STEP 4 - SCHEDULE APPOINTMENT FOR PAPERWORK AND PICK-UP
We'll keep in touch regularly on the anticipated delivery date. Once the date is firm, we will schedule a time for you to complete all necessary paperwork and to pick-up your new Genesis.
FREQUENTLY ASKED QUESTIONS
Q: Why is a deposit required?
A: Because inventory levels are currently much lower than normal, in order to assign a vehicle from our inbound inventory to you, we need to have a deposit and will then mark this vehicle as sold.
Q: What will the price and payment be?
A: Once the vehicle arrives, we will ask you to complete a finance application and can finalize the terms of the purchase/lease.
Q: When will my new Hyundai arrive?
A: The exact arrival date depends on a variety of factors -- you can depend on our team to keep in touch with you regularly on the status and expected arrival date of your Genesis.